The following is a comprehensive list of baby essentials that parents can expect to really need and use in the first few months.
Sleeping
A bassinet or a convertible crib is very essential equipment as it is not just a bed for baby, but acts as a safe place in which to place him/her when parents are doing important things such as taking that re-humanizing shower.
It is important to always buy a new mattress for new babies, as advised by Foundation for the Study of Infant Deaths. This is to do with significant research done which suggests that the "new mattress per child" rule reduces the chance of babies falling victim to Sudden Infant Death Syndrome. Have a look at their research on the use of dummies too. Also, when choosing a crib, make sure to check out this article on crib safety.
Another valuable tool for sleeping is the baby monitor. One of these will all you and your spouse to sleep while still having insight into your newborn. A baby monitor can also double use in other areas to let you get some tasks done while your bundle of joy is sleeping.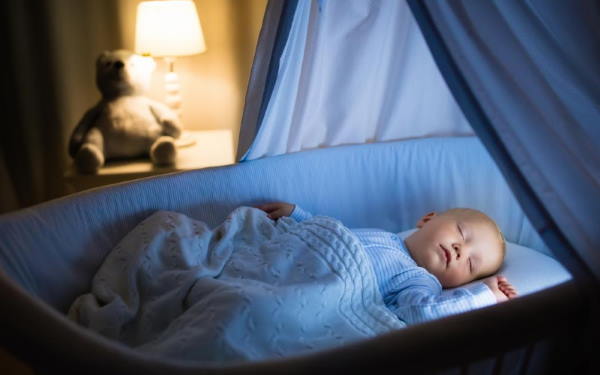 Feeding And Sterilizing
As a newborn's immune system is still developing, the sterilization of feeding equipment/soothers/teething rings is very important. Poor sterilization can result in infections such as oral thrush.
As recommended by the World Health Organization, "Breast is best". However there are many mothers who, for whatever reason, choose to bottle-feed. A good number of bottles to keep is around six so they can be made up and kept in the fridge ready for frequent feeding.
Breast Pumps come in a wide variety and can be extremely expensive. Very handy for relieving excess milk and stimulating supply; they can also be used to relieve mastitis. The cheaper models tend to be hand-operated yet are just as effective as electric ones.
It is very important to shop around and see which one is best for you, as breast pumps are a very personal piece of equipment which cannot be returned once purchased unless faulty. Read as many online reviews as possible on forums on parenting sites for honest assessments from real mothers.
Nappies And Changing
An obvious one, but very necessary. Whether you are choosing to go for disposable nappies or re-usable ones, it is best to be as prepared as you possibly can be on this front. As the baby is feeding every two to three hours a nappy change can be expected at around the same amount of time.
A baby's digestive system can be upset by the tiniest of things and it will all depend on proper sterilization, whether or not the mother are on any kind of pain-relief (if breast-feeding), to picking up little tummy bugs here and there; thus possibly leading to more nappy changes than expected.
A changing mat is a great thing to have as many will wipe clean, however an old towel that can just be thrown in the washing machine can be just as effective, and if changing in the night, a lot warmer than a cold plastic changing mat which can wake baby up and disturb sleeping patterns.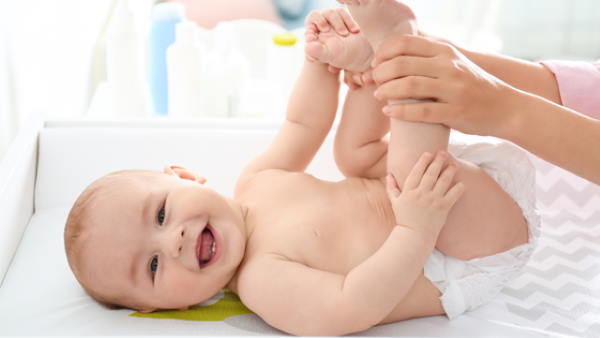 Bathing
Bathing a baby can be a brilliant bonding experience. In the first few months baby skin is very sensitive and washing products are really not required; plain warm water is just right. If required, as small amount of baby bubble bath can be added.
Babies generally do not get very messy in the first few months as they only drink milk rather than messy food and are not yet rolling around. A quick bathe from a top-and-tail bowl with some cotton wool is all they really need.
Stimulation and Activity
Babies do need stimulation and activity in the early months, but not as much as some people think. A lot of too-eager parents can actually over-stimulate their child, which leads them to get upset, becoming difficult to handle and can throw off sleeping and feeding patterns. At this age a child absorbs a lot of what is going on the world and is learning all the time.
Most of their stimulation will come from the parent as they are learning the difference between Mum and Dad, siblings and grandparents. Toys can be helpful, but keep it simple with black and white pictures or perhaps some colorful board books from a charity shop which they can touch and feel for themselves.
Babies enjoy learning through baby activities and don't care how much has been spent on an item – they just know what it does. Many times a parent will spend a large amount of money on a toy only for the child to prefer to play with the packaging. Items such as house keys, wooden spoons and (safe) metal bangles can be excellent and safe items for babies to get to grips with.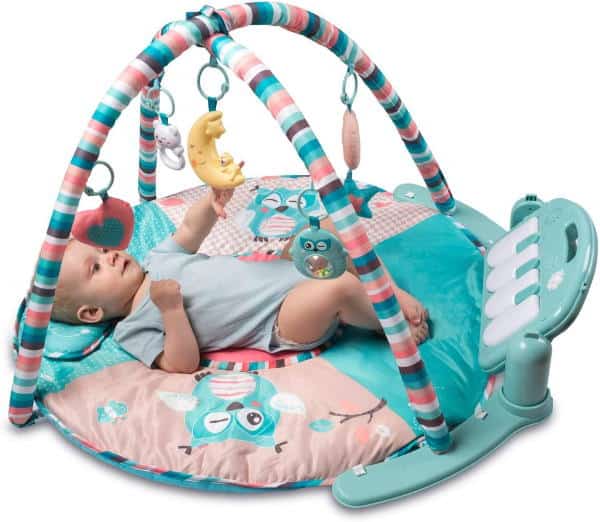 Transport
Although other things such as car seats, buggies or strollers and even clothing can be bought second hand, it is vital that you know the history of your car seat, as in a car crash it may be a life-saver. Obtaining one from close family or friends is however a good way to get around buying new.
Choosing a pram or stroller can be difficult; issues such as weight, ease of use and size can all be very important in choosing a piece of equipment which will typically be very expensive and have to last a few years. There are many different makes and models and online reviews can be helpful in providing that deciding factor.
Slings a very natural way of carrying a baby around while at the same time providing comfort and warmth. These days they are backed by all kinds of scientific research into posture for both adult and child and there are a variety of models to suit all kinds of people. A lot of parents use slings until their child hits toddler age and are suitable for activities such as hill-walking and hiking.
Making The Best Of It
Generally a lot of equipment is easy to come by at second-hand shops, market places such as eBay and Facebook Marketplace, and sometimes even friends and family can be a good resource.
It needn't cost a fortune to prepare for a new arrival and lots of items, although nice and aesthetically pleasing, are simply that and no more. Another awesome way is to create your baby registry and let your friend and family know exactly what you need!